Here's the Clear Path To Building the Online Business
Of Your Dreams
(It can be simple when you have the right help)
If you want the freedom to work from wherever by building an online business, or simply supplement your current income with new revenue streams, then reading this page right now might be one of the best investments you ever make with your time.
Here's why.
No one enjoys watching their dream die. Or suffering through the fog of confusion and indecision.
Yet unfortunately, most people do suffer through that process again and again. Idea after idea. New plan after new plan. Mistake after mistake.
Which is why you've probably heard that 90% of businesses fail within the first few years.
And most people quit and give up on the business and lifestyle they dream of.
You Don't Have To Suffer Like Most Entrepreneurs Do
You shouldn't have to wonder whether or not you will ever achieve your dream lifestyle and create an online business you love.
You shouldn't have to wonder whether your strategy will pan out, or if you're "doing the right thing."
You shouldn't have to make unnecessary mistakes and squander your time and money stumbling around to find the right path.
You deserve better.
You should just have a simple, proven road map to take you from where you are now to where you want to be.
You should have experienced coaches and a supportive community available to help you with every step of your journey.
And you should be able to get your piece of the $107 Billion traded hands every year in the online education marketplace.
And you can. If you're simply willing to reach out and grab it.
You just have to be willing to think differently and take the road less traveled. That will make all the difference.
Why Listen To Us?
Well, in a recent article Inc. Magazine reported on Linkedin's $1.5 Billion acquisition of the e-learning platform lynda.com.
The article went on to state:
"Online Learning has quietly become a $107 billion industry …
In the 21st century, teaching sells."
And all we have to say about that is… well duh.
See, we've known that for quite a while now. Back in 2007, before most people had even heard of an online course, Brian Clark (Rainmaker Digital founder and CEO) pioneered an effective approach to succeeding in the online business arena.
With his landmark course Teaching Sells, Brian helped thousands of online entrepreneurs discover just how profitable online business could be, when approached with the right mindset and strategy.
Now, in the decade since then the world has certainly changed, but the principles remain the same.
And those principles are the pillars of our 8-figure business. Rainmaker Digital is the company behind Copyblogger, StudioPress, Synthesis hosting, the Rainmaker Platform, and now Digital Commerce Academy.
We bootstrapped our way from the ground up in multiple markets, over many years, and our methods continue to work over and over again.
So, it's safe to say we "practice what we preach."
We pride ourselves in building sustainable businesses with loyal, lifelong customers who get the results they're looking for. And we teach our clients to operate the same way, with integrity, honesty, authority, and long-term trust building as the cornerstone of their businesses.
If you're still reading, then you probably already have an idea about why you should invest your time and energy in proven, sustainable business ideas instead of "flash in the pan" tactics grasping for quick cash.
Let's get to the good stuff …
The Three Things You Need To Succeed Online
Underneath all the moving bits and pieces, you really only need three pillars in place to support your online business.
First, you need the right strategy.
You have to know where you're going and have a grand plan that sets you up for long-term success.
Second, you need the right tactics.
If your strategy is knowing your final destination, then your tactics are like the GPS directions to get there.
Finally, you need the will to move forward.
If you know where you're going, and you know how to get there, but you never put your foot on the gas, then you will never move forward.
We can give you the first two things you need, but the last one is up to you.
We also know that taking a chance and moving forward can seem intimidating sometimes … and we want to make the decision as easy as possible for you.
So we're offering this special deal.
Get Instant Access To Our Best Courses In One Fantastic Package
When you take action and join Digital Commerce Academy today, we're going to provide you with everything you need to succeed in building your digital business.
When you position yourself as an influencer and create authority, you'll be able to do quite well in whatever market you decide to enter.
In fact, here's a little list of different markets you could enter with this system:
Real Estate
Legal Advice
Online Marketing
Training for Writers
Dog Training
Health and Fitness
Relationships and Love
Parenting
Professional education
And many, many more …
Nearly any market you can imagine will respond positively to a well-positioned business based on giving value, authority, and compelling offers.
You'll get immediate access to four of our best courses, which will give you step-by-step guides on how we successfully ideate, create, launch, and sustain all types of online businesses. (With two more courses coming soon!)
Here's a brief summary of each of the courses inside:
Course #1
Build Your Online Training Business The Smarter Way
There are lots of ways to build an tonline business selling knowledge. We've tried all of them. In this course, Brian Clark shares what's working now for our businesses, and what our clients have seen exceptional success with.
The course prepares you with all of the mental foundations for creating your business the smarter way.
You'll discover:
How to take your own knowledge and package it into a product to sell online
A way to create a product, without ever actually creating it yourself
3 questions to ask that reveal the benefits of your course
6 ways to position your course so it's desirable and different
Why you should NOT focus on creating online courses if you want to create a profitable online training business
The principles of instructional design and how they tie marketing and education together
How to use the "empathy mapping" process to connect with customers' core desires
If you've ever fallen for the "Andragogy myth" … it might stop you from being an effective teacher unless you reprogram it
The 5 critical principles of creating effective learning environments (ignore these at your peril
Why you must always be selling, even after you have made the sale
How to find the benefits of your features
And more …
In module 3, Brian will also explain 10 different potential business models, including examples of businesses using these models now.
In the "End Of Days" business model, you will discover the one trait your target market must possess for a recurring revenue business model to work for you.
With the "Affiliate Marketing Squared" business model, you will hear how you can sell a lot of products without ever creating a product. (In fact, if you do choose to create a product, this business model can allow you to give away 100% of the purchase price to affiliates and still make money.)
The "Ghost Teaching" business model will allow you to sell expert advice in a niche you know nearly nothing about (in a totally ethical, intelligent fashion).
Would you like to be paid for your advice? The "Generation A" business model gives you the enhanced authority you need to create a lucrative business based on coaching, consulting, and workshops.
What if you could get paid a hefty bonus in advance for creating a product? The "Take The Summer Off" business model is a super easy way you can do that by teaching a live course, recording it, then selling it later.
If you decide to use the "Lead a Horse to Water Strategy," you can leave the lion's share of the work to someone else, and get paid referral fees just for allowing other professionals to "drink from your stream."
Many times, you can create a larger impact (and more income) through hosting live events, and if done right, you can even give away online training solely to generate leads for your live events. The "Business Model Formerly Known As Prince" will explain this strategy in depth.
Want to make money by going on a vacation to a tropical location? The "Velvet Rope" business model will allow you to do that by forming a high-ticket mastermind group.
The "Free Prize Inside" business model creates differentiation in the minds of your market because you pair up education with a "primary product" and the two work together to create a more valuable customer experience. (This even works when selling primary products in extremely price-sensitive "commoditized" markets.)
Finally, you can combine the best of both worlds with a live online event that promotes a course or recurring membership. The "Virtual Reality Strategy" is probably the fastest way to catapult yourself to having a "cult-like following" and instantly establishing yourself as an influencer worth paying attention to. (Side benefit, it's tons of fun to organize and execute!)
The reason we give you 10 different, unique business models to choose from is because they are all effective.
At different points in building your business, you will want to use different models. So instead of having to purchase a new course, or scrounge around online for guidance, you will have a guide on how to develop every different model in one place. This means you can save time and money down the road. Which ultimately means you are more likely to succeed.
Naturally, you will need to focus on one at first, and after going through this module you will have a deep understanding of which business model is right for you.
Once you have your foundations in place and you've chosen your business model, you can move on to marketing it.
And this is where it gets fun. Brian's course will show you some simple and effective marketing foundations, but that's not all …
We also have two courses focused on showing you how to set up a simple, effective, and profitable funnel.
Course #2
How To Create Automated Marketing Funnels That Work
In this course, Tony Clark (COO of Rainmaker Digital) and Chris Garrett (CDO of Rainmaker Digital) will lead you through a scalable, systematic funnel strategy that will attract, convert, and retain more customers for your business.
We've noticed a lot of business owners have some extremely outdated information when it comes to online marketing.
The fact is, new media has changed everything.
Trust is at an all-time low.
And since many marketers have used shady tactics to game the Google algorithm, the content marketing game has also changed quite a bit.
So you need a new approach in order to attract, retain, and convert your target audience into customers.
In this course you'll learn:
How to plan your funnel based on creating useful, shareable, valuable content
The right way to expand your funnel and scale your business
How to craft an effective follow-up sequence so you can get the maximum value out of every lead your system generates
What most marketers get wrong about creating opt-in incentives (and how you can do it effectively and easily)
Why quality leads instead of a large quantity will lead to a successful and functional business
How to nurture your leads on autopilot
Why you need to think about automation from the get-go and how to plan to set yourself up for long-term success
Simple steps to attract the right kind of attention to your content (the kind of attention that turns into leads and sales)
Why paying for traffic before you're ready could sabotage your business and actually be harmful long-term (even if you make sales from the ads at first)
How to politely and effectively ask for referrals — this is the key to creating true sustainability in your business
It's important to remember the strategies and tactics you will learn in these courses is what we have actually done to build multiple online businesses.
And we've had hundreds of exceptional success stories over the years from our clients. So with a reasonable degree of certainty, we can say the methods work.
You can use them to sell information, coaching, membership sites, or digital products. Which brings us to the next course.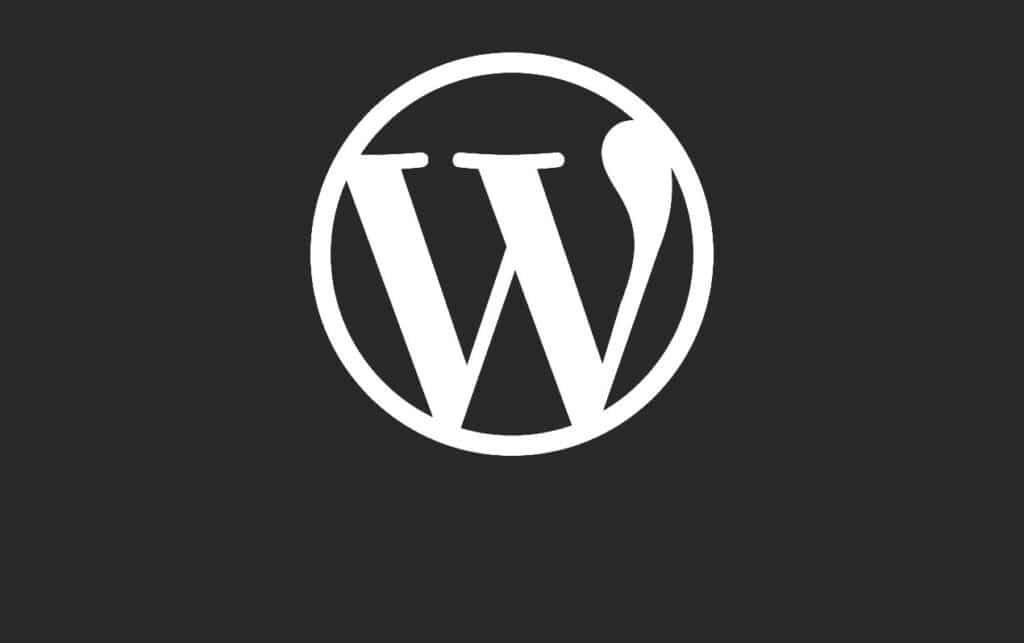 Course #3
Themes, Plugins, and More: Creating WordPress Products the Smarter Way
WordPress is the backbone of the internet.
In fact, recent studies show WordPress makes up about 28% of the entire internet.
Which means there is a MASSIVE opportunity to piggyback on this popular platform and make a nice profit by getting plugged into this ecosystem.
And we'll walk you through it all step-by-step in this course.
You'll learn how to refine your idea, plan your steps, and decide whether to buy or build a product — everything from ideation through creation and launch.
We even show you all the most common mistakes people make when launching a WordPress product, so you can ensure a nice return on your investment.
Now, of course it doesn't matter what business you choose … and how amazing your funnel is … or how great your product is, unless you know how to get new clients or customers.
Which brings us to the final course you'll get instant access to.
Course #4
Savvy Social
Advertising
If you've ever looked into running your own advertisements, then you know it can be a daunting and complicated process.
But fear not. We've got your back.
In this course Jerod Morris, our very own VP of Marketing, will guide you through our straightforward advertising process. He'll show you the 20% you need to know that will deliver 80% of the results.
Jerod starts with the 7 fundamentals you must have in place and explains why these fundamentals will streamline your entire advertising process.
You'll discover how to choose a direction for your advertisements.
You'll also see why you might NOT want to drive visitors toward pages that generate results immediately. Even though it seems to make sense.
In many cases, it can be better to "warm up your prospects" before you ask them for a single thing … and we'll show you the best way to do that.
In this course, you will also get a rare opportunity to see behind the scenes of a very successful campaign, which generated a substantial ROI.
This is the exact campaign we used when we launched our Certified Content Marketers program recently.
You'll get to see our entire thought process behind it, as well as the ads we used, audiences we targeted, and the special sauce: our retargeting strategy.
If you think about it, this course alone is worth far more than the price of this entire package.
Just one successful campaign can easily lead to you unlocking a methodology that can be reused again and again to generate new leads and sales on-demand.
And of course we only show you reliable and proven methods of setting up your campaigns. So you can focus on what works, and skip over years of common mistakes and blunders.
Plus, not to worry if you get confused, overwhelmed, or need some advice, because we've included a couple extra bonuses for you.
Bonus #1: Get Expert Coaching From Pros Who Have Done It All
We're here for you.
About twice a month, you'll get access to some of the brains behind Rainmaker Digital, who will focus their expertise on helping YOU grow your business.
These are people who have proven their expertise over and over by building big audiences and successful digital products, and teaching others to do the same. But you can't hire them to do consulting — and if you could, it would cost you a pretty penny.
This means you can ask experts like Chris Garrett, Sonia Simone, Brian Gardner, Sean Jackson, Tony Clark, Loryn Thompson, Rafal Tomal, and even Brian Clark himself questions about YOUR business and what you should do next.
They'll be available to help you troubleshoot any issues or capitalize on unseen opportunities.
Just knowing you have this type of guidance available will give you a "safety net" of sorts to move confidently and quickly when implementing everything you learn.
Bonus #2: Cutting Edge Technology Training
We keep things pretty simple around here.
95% of your marketing can be done without any fancy technical tools or additional software.
However, it would be a really foolish mistake to not use tools that could make your life easier. The only problem is, how do you know what to use and how to use it?
Well, that's where we come in.
The cutting edge tech training of your membership portal includes webinars on all the latest tools and techniques you can use to turbo-charge your growth and save a ton of time.
We test everything out and show you the best, most useful tools out of the thousands available.
This means you don't have to stay up-to-date on all the latest "shiny objects" and you can just focus on what works.
Bonus #3: Case Studies Of Previously Successful Clients
In case you need any more proof that what we teach works, we've gathered up a bunch of our previous clients and given them a platform to share their stories with you.
You'll be able to hear from legends like Danny Margulies, who built a 6-figure freelancing business … and then threw it all away to create an even more profitable online training business.
You'll see how Nathan Barry built a $22,536 / month software-as-a-service business based around marketing automation.
And you'll hear from Sonia Thompson about how a virtual summit can serve as the foundation for your business.
Plus much, much more.
Basically, whatever type of business you are in … and whatever your goals are … you will be able to find a real-life case study of someone just like you, who did what you want to do.
Who else can say that? (No one. We checked.)
Systems You Can Trust For
A Price You Can't Resist
So there you have it.
All of our best systems proven to work in dozens of markets. With step-by-step instructions on how to move through every stage of creating and scaling your online businesses.
Plus expert coaching to make your ride as smooth as possible …
Webinars that keep you up-to-date on what's working now in terms of new tech and tools …
And stories to inspire and educate you about what's possible when you take action with clear direction …
Allowing you to claim your piece of the $107 billion gold-rush happening online right now.
As we're sure you'll agree, the information here is worth many thousands of dollars.
In fact, if you added up all the time and effort it would take you to learn this on your own from primary sources, you would probably spend well over 1,000 hours compiling this knowledge.
Even if your time is only worth $25 an hour, that's more than a $25,000 investment.
Which is still much less than most people pay for an MBA or other comparable degree.
Because we are adding two new courses soon, access to Digital Commerce Academy is about to go up in price by quite a bit.
"Learning from Brian Clark is a privilege. The course "Build Your Online Training Business the Smarter Way" helped us launch our membership site, build a successful online course, and changed our entire business."
How The Price Will Go Up
Right now, you can still get access to all of the currently available courses, coaching, case studies, and the community for just $595.
And we ONLY want you to invest if you are certain you can make back your investment.
Which means you need to make a decision right now.
We want you to look back in a few years on this moment and remember vividly how you made a mental shift and committed to not just absorbing all this information, but implementing it too.
Yes, Let Me In Before The Price Goes Up
"Wow…the depth of content is just what I'm looking for ….everything appears to be covered as opposed to just one or two elements of online course creation/delivery."
Warning: Work Required
Now, you should also know these courses are not for everyone.
This isn't one of those "push button, make money" courses you've seen with grandiose promises of wealth without work.
This is a practical, reality-based system designed to give serious entrepreneurs the skills and knowledge they need to succeed. Your success is not guaranteed.
The only thing we can guarantee is if you go through the program you will understand exactly how to select qualified markets, design intelligent business models, and create a sustainable, profitable business for yourself in several months.
The rest is up to you.
However, just because you have to work doesn't mean you take all the risk.
Test-Drive Digital Commerce Academy For 30 Days Risk Free
To encourage you to take action now, you get to test-drive Digital Commerce Academy for 30 days, risk free.
You can take those 30 days, go through the courses, implement the ideas … and participate in the coaching, with all the benefits of membership.
Then, at the end of those 30 days, if you don't agree that your membership is worth at least 5 times what you paid for it … then we don't deserve your money.
That's how confident we are.
So, you've got nothing to lose, and potentially everything to gain. Which makes this choice a "no-brainer," as they say on Wall Street.
Just click the big, inviting button below now and see how far the advice and strategies that have worked for us can take you. We promise you'll be thrilled with what you find.
Yes, Let Me In Before The Price Goes Up
When you click that button, you'll be taken to a page to enter your information and complete your registration.
Then you'll get instant access to all the case studies, cutting edge webinars, and the community.
When you begin a course, we will drip release the content so you get exactly what you need when you need it. We set it up that way because you don't want to just watch the entire course and not implement anything.
You'll only get results when you take action.
So, go ahead. Jump in now and get started. We'll see you on the inside.
Yes, Let Me In Before The Price Goes Up
P.S. Did you just skip to the end? It's okay. You're busy. We get it.
So here's a quick summary. You have an opportunity to get access to the entire Digital Commerce Academy, including four of our best courses, live coaching, training webinars, and case studies before the price increases.
Digital Commerce Academy walks you through every step of creating and growing successful online businesses using the time-tested principles we use to grow our own businesses.
We think you should buy it now because you also get 30 days to try it out, risk free, before you decide if it's worth it. Simply click the button above and get started now.
P.P.S. Remember how we mentioned there are two new courses coming soon? They'll be some of our best ones yet!
In fact, the reason why the price is still just $595 is because the two new courses will be dripped out over the first few months of your membership. But the price will be significantly more the next time we open the doors, once both of these new courses are immediately available on-demand.
Here's a sneak peek at what's inside those:
New Course: Crafting Strategic Content for Digital Products and Services
This is Brian Clark's next course for Digital Commerce Academy, and it will be based on the popular blog post series he kicked off 2017 with over at Copyblogger.
Some of the topics that will be addressed:
Three Key Elements of Influential Digital Marketing
Tactics vs Strategy
Sales are the Why
Personifying the Prospect
The Audience Archetype
Identifying and Documenting Core Values
You Are Not Your Audience
Empathy Mapping
Creating Your Archetype
The Story in the Prospect's Head
The Buyer's Journey
The Prospect as Hero
Becoming the Trusted Guide
Empowering the Journey
Influence Touch Points
Customer Journey Mapping
Who Determines How
The Language of the Audience
New Course: Selling Productized Consulting in a Digital Environment
And this course is the next collaboration between Chris Garrett and Tony Clark, who teamed up for the highly rated podcast The Mainframe and also created one of the charter Digital Commerce Academy courses, on automated marketing funnels.
Among the topics they will be addressing in this new course on creating and selling productized services:
How a Service Problem Can Actually be Solved with a Product
The Lowdown on Quotes, Pitching, and Spec Work
How You Should Handle Every Digital Entrepreneur's Worst Nightmare … Non-Paying Customers
The Secret to Avoiding Scope Creep
Is There Such a Thing as "Too Big to Lose" Clients? (Or, Is It a Sign You're on the Wrong Track?)
The Process for Determining Product-Market Fit
The Nitty-Gritty on How to Design Your Services
How to Discover and Communicate Your Value Proposition
The Power of Pricing Projects, not Hours
Why You Should Create Off-the-Rack (Not Tailored) Packages
What "Flintstoning" Is … And How It Can Make You More Money
How to Actually Sell Your Services Once You're Set Up
The Power of Referrals (And How to Generate More)
Scaling Productized Services with Systems and Automation
When to Incorporate Outsourcing and Automated Systems
And more.
Remember, the next time you can get access to all these courses, it'll cost you significantly more … so you stand to save yourself many hundreds of dollars (at least) by choosing to get in today.
Here's What Others Are Saying
About Our Online Training:
"Like you, I've received a ton of free value from the Rainmaker Digital team. I just love how they do business. I joined Digital Commerce Academy because I like to repay value, but what I didn't expect is just how much more value I'd receive. The team over delivers. If you're hesitant, don't be. You'll be happy you joined."
The Rainmaker Digital team has helped me solve a million little problems in my business, so that alone has been worth the price of admission. My path hasn't always been easy, but Copyblogger sure has made it a ton easier.
I'm launching a new venture, and while I've had this hankering to teach all that I know about making and selling creative classes for a few years, it's what I learned in the Certified Content Marketer program PLUS having the Copyblogger seal of approval that are giving me the confidence and credentials to announce and produce this product.
The archive of content means I can get information and advice on the topic I need exactly when I want it, the forums are a great place to kick ideas around, and the regular Q&A calls are invaluable – one simple suggestion I followed up on increased my rate of enquiries by over 400% with only a few hours of work!
After all the hype about being either creepy or macho to sell information, it is refreshing to have a normal person (albeit a very successful one) speak to me in plain English about solid, foundational principles for our online business. And taking that advice has made our lifestyle media company a stable, profitable venture with the kind of loyal and engaged customers we always wanted.
I had big ideas but I just didn't know how to bring it all together. That's when the team at Rainmaker Digital came in. I love the insights I get from listening to the seminars, and the community of mentors and fellow business owners has helped me to move through many challenges and get to where I am today.
So glad you said my mind would be swimming in information here. Because it is. Great job. I have to present this to the partners meeting next week so I need to distill it into an executive summary. Thanks to the transcripts and a good PDF editor I'm going to achieve that goal and have a great presentation. I like the fact you've made me look much smarter than I was before.
What I've learned from being a member of Rainmaker Digital courses and communities has made the copy for my technology company earn contracts in excess of the high six-figure mark. Today I tell clients that I can't help them for 7 or 8 months — and often they wait!! I know that it is because of the Rainmaker Digital team's sage advice that I am over-employed. And I think I want to thank them while I curse them.
I've been learning from Copyblogger's free content since I started my business in 2009 but it was only once I joined the Authority program and Rainmaker Platform that I turned ideas into action. It helped me create structured and cohesive content marketing channels to my products and services. It's been a marketing level up!
Most of what I know about content marketing and copywriting I have learned from the team at Rainmaker Digital. They've been hugely valuable to me, and changed my view on marketing and how to run a business. I'm grateful for their help and encouragement.
The training introduced me to online teaching and showed me how to make it a viable business model for my company. It taught me how to take my background in graphic design and branding and translate that into real-world benefits and results for my audience: women with online businesses.
One of the things that I really like is the methodical approach to each strategy. I've implemented the ideas I've learned and received great feedback from my clients, and I encourage them to duplicate the techniques for their businesses. These are solid action plans that work for the long run. Thank you for teaching content marketing strategies that work so well for small business. You all have laid the foundation, and I just had to execute the plan.
This platform changed my life in terms of what I am capable of doing for myself to bring in passive income. I love Digital Commerce Academy. The steps are very easy to follow. I appreciate you getting to the point and using laymen terms. Love this course!