How an Improved Content Strategy Tripled Revenue for These Online Course Creators
304%
increase in
monthly revenue
---
254%
increase in
organic traffic
---
370
new keywords
1st page of Google
"I tried to do our own SEO. I had gone through checklists online, signed up for an SEO analysis tool, ran all the things, checked all the boxes, and made all the changes, but we were still sitting flat on 1,000 visitors a month. We still weren't seeing the reach that we wanted to."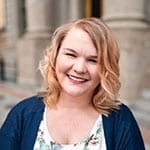 Julie Francom
Co-founder, The VBAC Link
---
The Client:
Julie Francom and Meagan Heaton are VBAC moms and certified doulas with 5+ years of professional experience and hundreds of success cases. They had to learn about VBAC while going through it on their own.
Now, they take pride in educating other women about pregnancy and birth after Cesarean.
The VBAC Link publishes a blog and hosts a weekly podcast about all things VBAC. Their successful online courses help parents and doulas make informed decisions and plan for empowered birth experiences.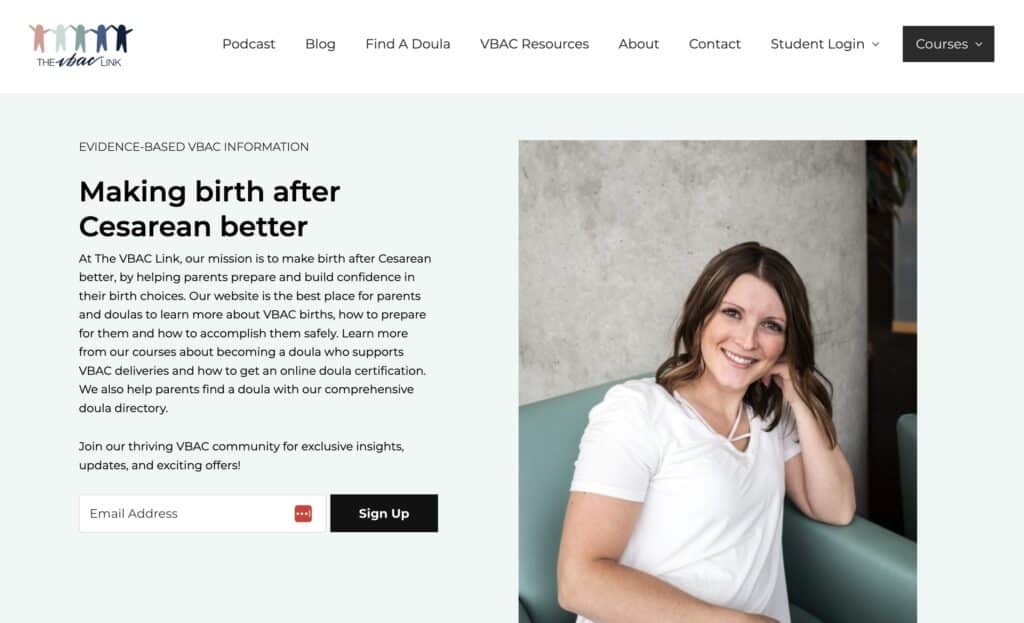 ---
The Challenge:
Before DCP came on board, Meagan and Julie ran the business in its entirety, micromanaging every small task and detail.
They set up the website and podcast, handled the technology, and produced insightful content on very personal and sensitive topics. On top of this, they developed, marketed, and supported their online courses, taking care of all finance, legal, and administrative tasks.
Their energy and persistence resulted in a well-established brand and business. But with Meagan and Julie running everything, they couldn't focus on, or even establish, the high-priority jobs that would produce meaningful growth for their business.
"I tried to do our own SEO. I had gone through checklists online, signed up for an SEO analysis tool, ran all the things, checked all the boxes, and made all the changes, but we were still sitting flat on 1,000 visitors a month. We still weren't seeing the reach that we wanted."
Julie and Meagan are unchallenged experts on pregnancy, birth, and VBAC specifically. Their content is always well-researched, backed by facts from the medical community, and enriched with personal experiences.
However, their content strategy did not consider what content and keywords were being searched by their target audiences.

In fact, there was no content strategy.
"We would just pick a topic for whatever podcast was coming out that week and recycle the information into blog posts. It made sense because these topics were important. We knew people wanted to know this and we were already versed in the details.

We got to a point where we had 180 podcast episodes and repeated topics quite a bit. We stopped enjoying writing blogs, so we kind of stopped publishing for a while."
Without consistent, targeted content output on The VBAC Link blog, the email list grew stagnant, sales slowed down, and the company drifted in place for months.
---
The Solution:
Digital Commerce Partners joined the team and brought the missing ingredient – a content strategy for the blog. We implemented a strategy that tripled revenue with our SEO research, content planning, and publishing systems.
1. We performed a thorough on-site SEO analysis to establish a baseline.
Julie and Meagan had already laid a solid foundation. We quickly fixed the issues we discovered and moved on to market research and content strategy.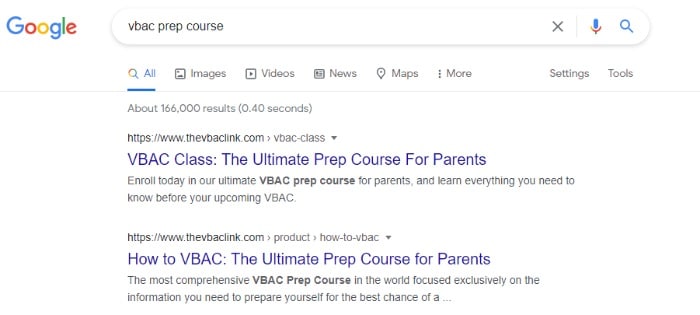 2. Introduced our proven workflow for targeted content production.
Julie and Meagan remained the core of the content team, writing blog posts themselves and contributing their expertise to every page of the website.
Our team wrapped their knowledge into a tested and proven task-based process. We analyzed the search market for their niche and target audiences and prepared a unique content plan focused on getting The VBAC Link found.
"We still don't like writing articles, but now we have all the research and outline done for us.

The team gives us the keywords, ideal length, and heading structure. They help us make sure everything sounds right and is consistent with our brand message.

This makes it so much easier and faster to write, and our articles are better. The research highlights all the information searchers are looking for, so we can cover it and help them with their questions."
Our content production process also carried over to other aspects of their business.
"Life is busy and it's hard to remember to publish posts, distribute them in Facebook, and send them out to our email list.

But DCP introduced this scheduled way of working, which makes everything more organized and streamlined. We literally have to check boxes off, and when we're done, every article comes out perfect each time."
With consistent blog output being managed, The VBAC Link was able to resume a weekly newsletter and start growing its reach in the online community once more.
There was an overwhelmingly positive response and the brand became an authority figure in the VBAC sphere.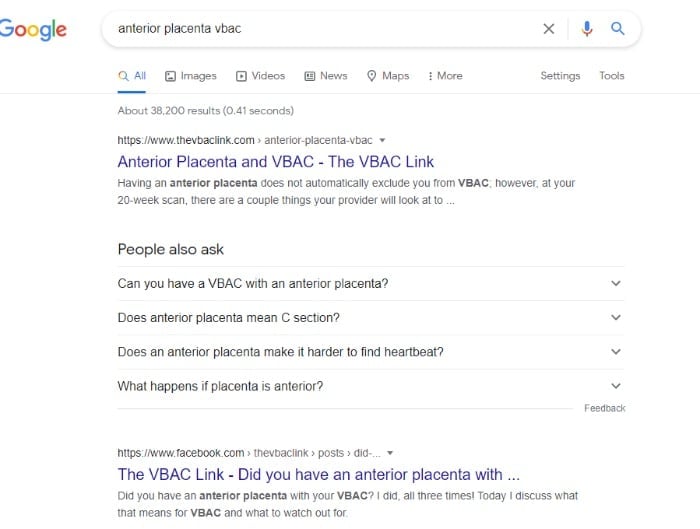 ---
The Results:
Tripled Revenue: All of this SEO growth had a direct impact on the company's revenue, which tripled from the start of our work together.
"We've seen an increase in traffic, our email list has grown by a lot, and we've tripled our sales. I think we're hanging out at just over $7,000 a month now in sales.

The last three months have just been like, "Wow." We paid for your services with our Mother's Day sale, we're at $6,800 right now, and it's not even halfway through the month yet."
Won 370 Relevant Keywords in Top 10 Google Search Results: Thanks to consistent publishing of SEO-targeted content over 15 months, The VBAC Link gained top 10 positions in the search results for 370 new relevant keywords – including 40 keywords in the top 3.

---
254% Increase in Sessions, 301% Increase in Unique Users: Traffic to the website increased by 254% in 15 months.

Julie and Meagan Could Step Back: With our systems in place, they could look at the big picture and define goals for the business more clearly.
"We wanted to do a lot of things at once, and bounced all over the place, all the time, trying to implement everything the business needed.

Since working with Digital Commerce Partners, we've learned to kind of let go of control, trust the experts that we hired, and patiently take the time to realize meaningful results."
---
Get more leads with less effort.
If you want a steady flow of targeted leads, we've got a proven process for driving organic traffic and converting it into qualified leads.