The Top 6 Digital Marketing Strategies for Online Education
How to reach the new generation of students.
Developing an effective digital marketing strategy is essential if you want to generate leads and drive sales for your online education business.
The broader global eLearning market will reach $457.8 billion by 2026, making it a massive opportunity for companies that can execute effective marketing strategies.
This staggering growth also makes online education fiercely competitive – and smart digital marketing methods can help you stand out when you're promoting and selling your courses online.
In this article, you'll learn how to use six powerful online education marketing strategies to attract students to your online education platform.
---
What Is Digital Marketing for Online Education?
Digital marketing means using channels like email, blog content, search engines, and social media to connect with prospects.
The heart of marketing has always been connecting with your audience – delivering the right message in the right place at the right time.
Today, that means meeting your prospects where they're already spending time: on the internet.
"Active searchers are always better than passive viewers. It's your job to create the right content and get it in front of your prospects when they're actively searching for solutions."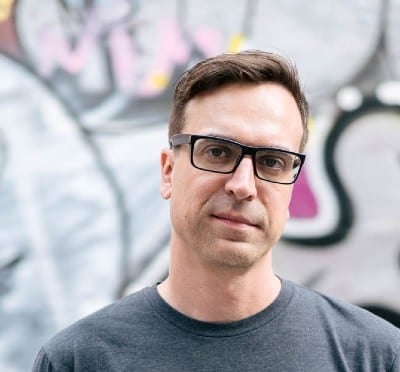 Jon Nastor
Managing Partner, DCP
---
Digital Marketing For Online Education
6 Digital Marketing Strategies for Online Education
Digital marketing is ideal for online schools and course providers for a number of reasons:
Targeted
You're speaking directly to the people who want to learn what you teach.
Cost-Effective
You only spend on the resources that help you reach your audience at the moment they need your help.
Inbound
Prospects come to you when seeking out a solution.
Measurable
You can see the success of your strategy by looking at sign-ups, downloads, and purchases.
Those are the reasons course providers are turning to digital marketing over traditional advertising, which is often an expensive way to build awareness – and makes it difficult to track results.
An added benefit of digital marketing is that each strategy can work individually – and build on each other to create super-effective sales funnels.
Looking for the best ways to market your online education courses online? Here are the six most effective strategies:
---
Content Marketing
Content marketing is the best digital marketing strategy for online education companies because it draws in people actively seeking information.
When you invest in content, you build a long-term source of consistent, affordable leads. Although it can take longer than other digital marketing methods to get results, the content you publish creates value for your business years into the future.
How do we know this? We've been using content to sell our online education products since 2006, and we've helped many of our clients do the same. And while the digital marketing landscape has changed in many ways, content marketing – when done right – has remained one of the best ways to sell courses.
What is content marketing?
Copyblogger's official definition of content marketing is:
"Content marketing means creating and sharing valuable content to attract and convert prospects into customers, and customers into repeat buyers. The type of content you share is closely related to what you sell; in other words, you're educating people so that they know, like, and trust you enough to do business with you."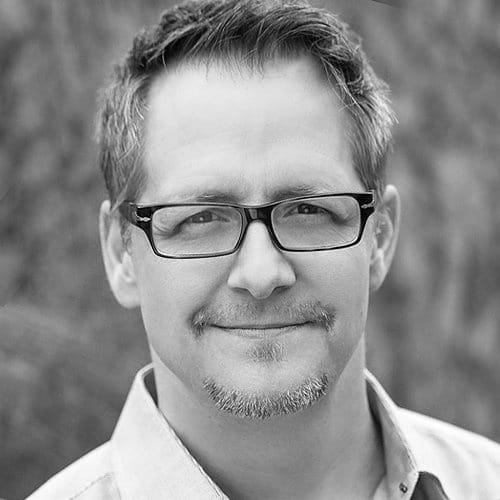 Content marketing can take many forms, such as:
Articles and blog posts
Videos
Case studies
eBooks
And more!
But before you create a content plan, research each of your target buyer personas, so you can create content that specifically addresses their needs and their stage of awareness in the buyer journey.
For example, you might create blog posts or videos to initially attract the attention of prospects. MasterClass publishes blog posts, such as Microlearning Benefits: 3 Examples of Microlearning, as part of a content marketing strategy for the platform. The article shares helpful information for an audience of people interested in learning to advance their careers.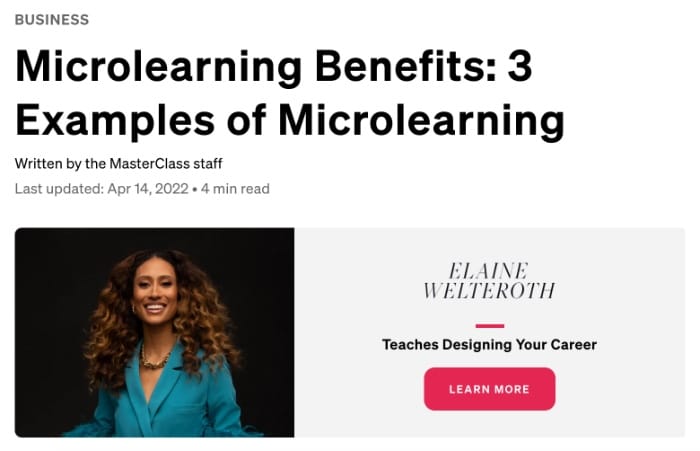 However, when that audience gets closer to making a buying decision, you could provide case studies or thought leadership content that establishes your authority and provides social proof.
We outline a step-by-step process for creating a content development strategy on our blog – you can use this framework to produce targeted content that converts for your online education business.
---
Search Engine Optimization
Search engine optimization (SEO) is the process of improving your website to increase its visibility in search engines when people search online for topics related to your business.
SEO is essential to make content marketing work, especially blog content, and that's why we are a content marketing and SEO agency. The most amazing content will only help you sell your online courses if it reaches your target audience.
To put it bluntly: Your blog is a waste of resources if you neglect SEO.
If you're still not convinced that SEO works, here are a few stats from SEO company Sistrix. It analyzed billions of search engine results to understand how users interact with search engine result pages (SERPs) and found that:
The first organic result on a SERP has an average click-through rate of 28.5%.
The average click-through rate (CTR) falls sharply in the second and third positions, with 15% and 11% CTRs, respectively.
The CTR on the tenth link on a SERP drops to an average of 2.5%.
When optimizing your website for search, your goal is to rank as high as possible when prospects search for information related to your online education offerings.
There are many steps to the search engine optimization process, but SEO companies like to make it sound more complex than it needs to be. All we work on are three things:
1. Website
(Technical SEO)
Your website has to be free from technical or 404 errors, load quickly, and make it easy for search engines to index and crawl.
2. Content
(On-page SEO)
Each page and blog post should have a specific intent and be formatted with search engines. That means including keyword-rich content, meta descriptions, title tags, header tags, image optimization, and internal links.
3. Backlinks
(Off-page SEO)
Other sites linking to yours improves the search engines' and users' perceptions of your site's relevance, authority, and popularity. Link-building is the process of getting other reputable sites to link to your content.
Getting these three factors right brings prospective customers to your website organically – with no ad spend and minimal ongoing effort.
---
Email Marketing
Email marketing is one of the most effective ways to generate and nurture leads for your online education business:
We're in our inboxes all day long. Software company Adobe surveyed over 1,000 American workers about their email usage and found that people spend an average of five hours a day managing their email.
Email converts. According to email marketing platform Litmus, email marketing brings in an average ROI of $36 for every dollar spent.
You own your email subscriber list. When you build an email list, no one can suspend your access to your company's subscribers, and you can market to that list in any way you see fit (as long as you follow CAN-SPAM and data privacy regulations).
Email messages get delivered straight to your prospect's preferred device. Once your prospect opts in, you can deliver helpful content and sales messages they've asked to receive. This is often a more direct way of reaching prospects than posting on social media.
We use this marketing strategy with all our online education clients to build highly-effective sales funnels (content + SEO to attract inbound leads, nurture them through automated email sequences, and convert them to customers).
Start building a loyal email subscription list of people who look forward to getting your content by adding a signup form to your website and giving visitors a lead magnet – a helpful piece of content – in exchange for their email address.
For your online education services, consider giving away a short report, a section or module of one of your online courses, an ebook, a template, or a white paper as your lead magnet.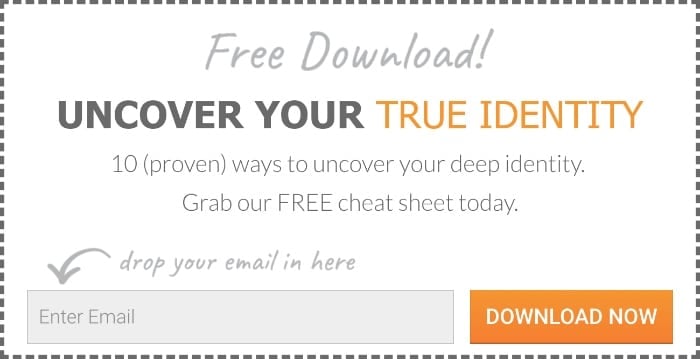 For your online education services, consider giving away a short report, a section or module of one of your online courses, an ebook, a template, or a white paper as your lead magnet.
Once you've started building a list, you can create an email sequence that automates the promotion of your courses or platform.
There are two email sequences every online education company needs:
1. Welcome Sequence
(2-5 emails)
Begin by sharing some of your best content and getting your subscribers to know, like, and trust your brand.
2. Conversion Sequence
(3-15 emails)
When you execute your welcome sequence properly, your subscribers are now primed for an initial offer from you – provide it to them.
For lower-priced courses, a series of five emails over two weeks can be highly effective. However, the more expensive your offerings are, the more time it will take to convince people to buy, so you may need a longer email sales cycle.
Once you have a promotional sequence in place, you can automate the entire sales process so new subscribers receive your messages in their inboxes every few days.
Your messages should provide content that continues building trust, and you then promote the best features and benefits of your online education platform.
---
Pay-Per-Click (PPC) Advertising
When you search on Google or Bing, you see ads displayed at the top of the search engine results page. Advertisers pay to run those ads on platforms like Google Ads, and they pay a fee every time someone clicks on one of their links. This advertising model is called pay-per-click or PPC.
Many social media companies, including Facebook, LinkedIn, and Pinterest, also offer PPC advertising.
For many online education companies, using PPC advertising may not be a cost-effective way to build brand awareness, but it can be a valuable tool for generating leads.
One of the benefits of this strategy is that you can easily calculate whether or not it's worthwhile. If your cost to attain a customer in a PPC campaign is too high compared to the lifetime value of that customer, you can likely find a more cost-effective strategy.
The biggest drawback to PPC is that leads stop coming in the second you stop paying.
Content marketing and SEO, on the other hand, is a more evergreen inbound marketing strategy. It's a longer-term investment that builds momentum and pays off for years (if you keep refreshing and adding to it).
---
Social Media Marketing
Social media marketing is another way to promote your online education business. Social media platforms like Facebook, Twitter, TikTok, Instagram, and Snapchat attract billions of dedicated users every month, and each platform has its own benefits and disadvantages from a marketing perspective.
Do your research to find out where your potential customers spend their time on social media. Once you know where your prospects are, you can use strategies like:
Posting links to your content to drive traffic to your website
Offering a lead magnet so you can build your email list
Publishing student or customer stories
Offering live Q&A sessions
Promoting events
When deciding on a strategy to use, think about how it ties in with content marketing and how it's different. Do you want to make a personal connection with your audience by sharing a blog post? Do you want to increase engagement with your audience via a Q&A session? Depending on the answer, you'll choose different platforms.
These strategies are beneficial because they pair well with content marketing as a way to share and promote other types of content you've created.
No matter the strategy, it takes a lot of hands-on work and constant attention/activity on the platform of choice to make it effective.
---
Interested? Let's talk.
If you're ready to experience the power of strategic content marketing and a flood of targeted organic traffic, take the next step to see if we're a good fit.
---
Podcasts
Podcasts are an increasingly popular and effective way to showcase expertise and connect with prospective students and customers.
Creating an engaging, informative, and entertaining podcast can be part of your overall content marketing strategy and also gives you content to share on social media or with your email list.
Here are some tips for creating a podcast for your online education business:
Define a clear premise and purpose. Your podcast needs to be based on a specific concept or topic and have a distinct purpose.
Assemble your team. You'll need to handle story development, production, editing and mixing, hosting, data analysis, and podcast promotion – so you may need to hire outside expertise.
Get the right equipment. Invest in high-quality microphones and headphones, determine what recording software to use, and find a quiet space free from outside noise to record in.
Plan and record your episodes. Plan at least six weeks of episodes in advance. Determine how long each one will be and whether you'll include guest interviews. If possible, record in batches to get ahead of your posting schedule.
Distribute and promote. There are many popular podcast platforms like Spotify, Stitcher, SoundCloud, and Apple Podcasts, so make sure your show is available on a number of them. Promote your podcast by sharing individual episodes with your email subscribers and on social media.
And if all of this sounds like too much, there are plenty of podcast production companies who can do the heavy lifting. You can just bring your expertise and engaging conversation.
---
Online Education Marketing Made Easier
Digital marketing is critical for any successful online education business. We've covered several ways to capture your prospects' attention and convert them into customers using smart, online strategies.
If you need help building a sustainable, effective content marketing strategy for your online education business, let us create a customized SEO and content plan for you.
Get in touch with us to talk about how content marketing can help you connect with customers and boost sales for your business.