Discover Smarter Ways to Create and Sell Profitable Digital Products and Services
Paramount Theatre
|
October 13–14, 2016
|
Denver, Colorado
Digital Commerce Summit is the premier live educational and networking event for entrepreneurs who create and sell digital products and services.
This year's Summit is over … but you can get the best of DCS 2016 education with a Virtual Ticket!
Hundreds of enthusiastic digital entrepreneurs joined us October 13-14, 2016 for a value-packed experience that defined the digital commerce industry. This inaugural conference featured an integrated agenda that covered digital product and service creation, plus the latest cutting edge marketing, sales, and product launch techniques from expert practitioners.
Featured speakers included Rand Fishkin from Moz, Joanna Wiebe from Copy Hackers, and Kevan Lee from Buffer, plus Brian Clark, Sonia Simone, Jerod Morris, Chris Garrett and Pamela Wilson from your host, Rainmaker Digital. Plus there were fantastic parties, plus an exclusive performance by the band CAKE!
Agenda
Featured Speakers
Click each photo for bio:
Day Two: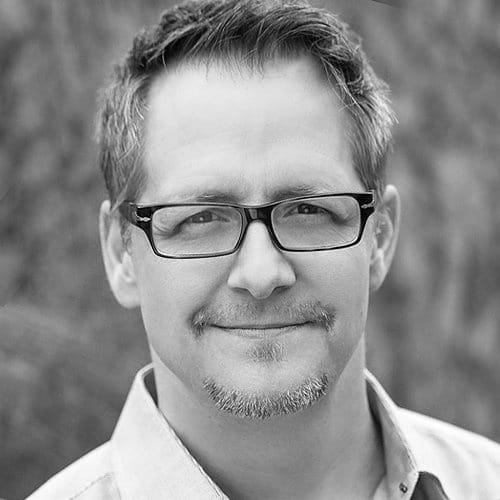 Brian Clark
Rainmaker Digital
Brian Clark is a serial entrepreneur based in Boulder, Colorado. He's the founder and CEO of Rainmaker Digital, your host for the event and the company behind Copyblogger, StudioPress, Rainmaker FM, and the Rainmaker Platform.
Brian began publishing online in 1998, and by 1999 he had his first entrepreneurial success — powered by what is now known as content marketing. He went on to launch two additional offline businesses using purely online marketing and infrastructure, attaining even greater success.
Rainmaker Digital has never taken venture capital, and made it to 8 figures in annual revenue without advertising. It was the Copyblogger audience that provided the catalyst for the multimillion dollar digital commerce company he heads today. It's this success that's made Brian one of the recognized pioneers of the $44 billion content marketing industry.
The Future of Digital Commerce
We live in a digital as the world, but we're only truly getting started. What impact will mobile native, the decrease in human salespeople, marketing automation, chat bots, pay-to-play social networks, augmented/virtual reality and other emerging technologies have on digital entrepreneurs?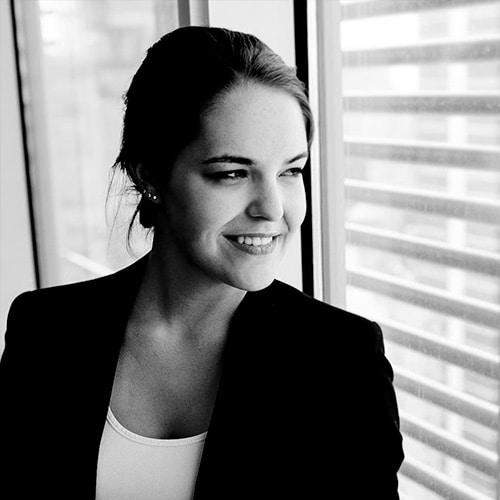 Melanie Deziel
Time, Inc.
Melanie Deziel is an award-winning branded content strategist and consultant, and the founder of The Overlap League, the native advertising newsletter. She is a board member of the Native Advertising Institute, has served as an executive judge for the Digiday Content Marketing Awards, and travels the country educating marketing, sales and editorial teams on branded content strategy. Melanie is the former Director of Creative Strategy for Time Inc., where she led ideation for sponsored content programs across 35+ publications, and was the first editor of branded content at The New York Times, where she conceived and wrote in-depth pieces sponsored by advertisers, including the "Women Inmates" piece created in partnership with Netflix and Orange Is The New Black and the "Grit & Grace" feature on The New York City Ballet presented by Cole Haan, which earned the OMMA for Best Native Advertising Execution in 2014 and 2015 respectively. You can find Melanie on Twitter and elsewhere as @mdeziel.
Context: The Key To Authentic Content Marketing
This session illuminates how an understanding of context is vital for creating content that resonates with readers and achieves campaign objectives, regardless of whether it appears on your own channels or others. Melanie presents a four-step method for creating effective branded content campaigns, illustrated with some improvised strategy creation based on audience suggestion that proves it works for any service or product.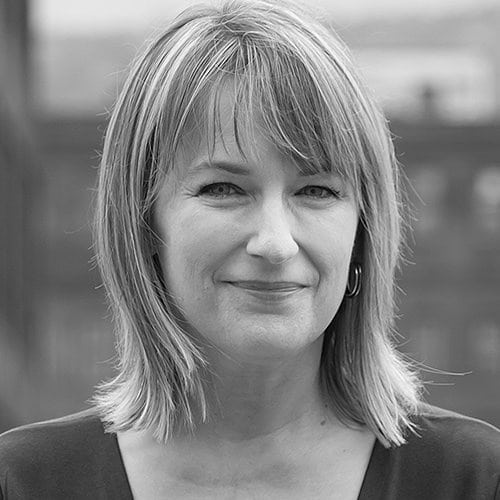 Pamela Wilson
Rainmaker Digital
Pamela Wilson is Executive Vice President of Educational Content at Rainmaker Digital. She leads the Copyblogger side of the business, which has been teaching people how to build online authority since 2006. She directs the Authority advanced content marketing training program, and the Copyblogger Certification program. Pamela owns BigBrandSystem.com. She's writing a book about content marketing, which you can learn more about on ZerotoBook.FM, her podcast with bestselling author Jeff Goins.
How to Cultivate a Profitable Interactive Membership Site
Gathering a community around what you want to teach is a reliable way to generate income. It works best when you operate within the elusive sweet spot that lies between effort and income. Pamela Wilson, Executive Vice President of Educational Content, shares simple ways to make building the essentials — content and community — easier and more profitable.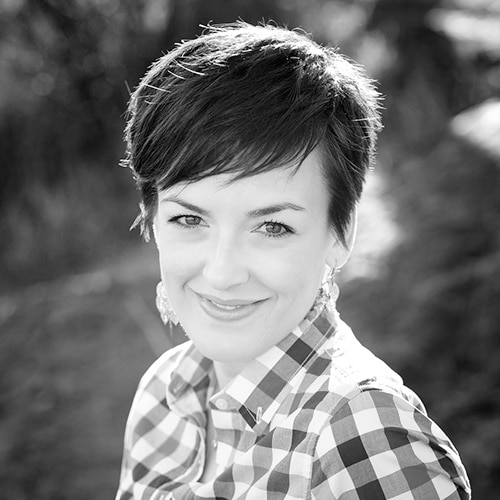 Joanna Wiebe
Copy Hackers
The original conversion copywriter, Joanna Wiebe teaches fast-growing companies how to craft copy that moves people to action. She is the creator of Copy Hackers and the cofounder of Airstory, a collaborative writing platform.
Go Long: How and Why You Should Write Uncomfortably Long Copy
You're not writing enough – and it's hurting your conversion rate. In this talk, Joanna Wiebe shares from-the-trenches case studies in writing copy that converts for SaaS and ecommerce. And guess what! All of the winning copy is considerably longer than the losing copy. See why long copy STILL works and how to use it.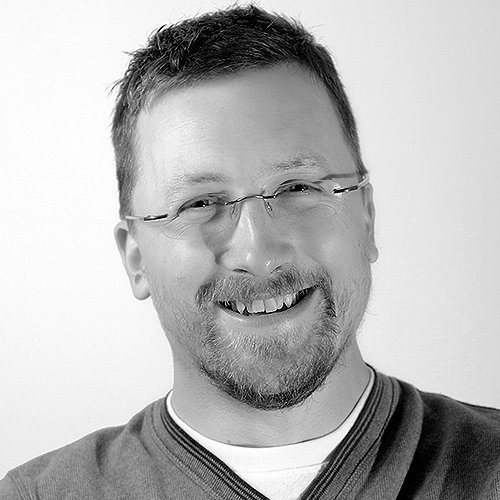 Chris Garrett
Rainmaker Digital
Chris Garrett is Chief Digital Officer at Rainmaker Digital, a veteran blogger, and the co-author of ProBlogger: Secrets for Blogging Your Way to a Six-Figure Income with Darren Rowse. Chris is instrumental in combining marketing strategy with technology, leading our development team, and also helping Rainmaker Digital customers to use our tools and services. Chris is a unique blend of writer, developer, teacher and marketing technologist, for people who want to use the web to grow their business.
How to Create Automated Marketing Funnels for Digital Products
How do you create marketing that requires minimal manual effort, creates maximum profit, and delights your prospects? The answer, of course, is to develop automated marketing funnels. Technology has long been the best friend of the direct response marketer, and now with digital commerce the sky is the limit – but actually implementing your own automated funnels should not require a team of PHDs.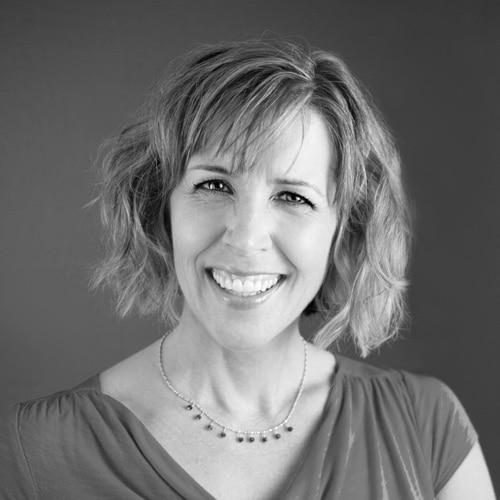 Andrea Vahl
AndreaVahl.com
Andrea Vahl is a Social Media Consultant and Speaker and is the co-author of Facebook Marketing All-in-One for Dummies. She was the Community Manager for Social Media Examiner, one of the most influential social media news sites, for over 2 years and was named 50 Favorite Online Influencers of 2014 on Entrepreneur.com. She also uses her Improv comedy skills to blog as a slightly cranky character, Grandma Mary – Social Media Edutainer on her site at www.AndreaVahl.com.
Social Advertising Secrets for Selling Digital Stuff
Confused about all the advertising options on social media? Don't know which type of ad to run when and where? In this session you will learn how to rock social ads on Facebook, LinkedIn, Twitter, and Instagram. Match the platform that is appropriate for your business, and track conversions all the way from the ad to the sale. You'll also discover how to split test your ads and read the reports so you know which ads are giving you the best return.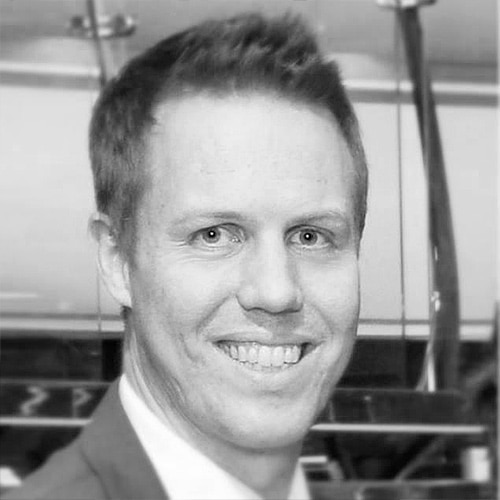 Kevan Lee
Buffer
Kevan Lee works on content and marketing at Buffer, where he writes for the 1 million monthly readers of the Buffer Social blog and helps spread the word about Buffer's smart and powerful software-as-a-service platform. His writing has appeared in Time, Entrepreneur, Fast Company, and Inc.
Less You, More Them: Inside a Content Marketing Strategy to Reach a Modern Audience
What's the #1 key to writing content that gets more signups, sells more products, and drives more results for your business? Strange-but-true, the answer we've found is to seldom talk about signups, sales, or results!
You've known content as an excellent inbound marketing strategy. Now get the complete details on what exactly to do with content for your product: all the counterintuitive tactics, the specific formulas, and the amazing case studies of companies who hit content grand slams.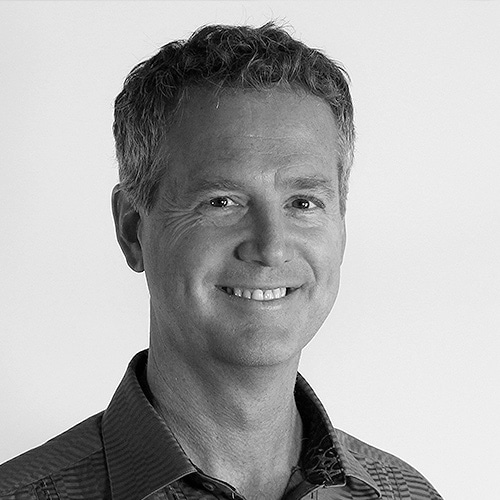 Jeff Walker
Product Launch Formula
Jeff Walker is the author of the New York Times #1 best seller LAUNCH. His launch strategies have literally transformed the way stuff is sold online.
Back in the old days before he started teaching his "Product Launch Formula," almost no one in the bootstrapped online entrepreneurial world talked about "product launches" and the idea of a "million dollar launch day" seemed almost ludicrous. But now, in the post-Product Launch Formula world, the million dollar (and multi-million dollar) launches barely raise an eyebrow.
But Jeff's techniques are not just for established businesses and gurus with big platforms – he's now taught thousands of students (who operate in hundreds of niches), and they've generated more than $500 million in sales.
How to Launch Your Digital Product or Service With Nearly Instant Momentum and Massive Success
New York Times bestselling author Jeff Walker will show you the step-by-step formula that he's used to create huge pent up demand for your product – before it's even released. Most businesses use "hope marketing" when they launch – they build their product or service, and they "hope" that people will buy it. Jeff's launch formula does the opposite – it gives you a structured process to fine-tune your offer and marketing so that your audience is hungry for your product on your release day.
The Entertainment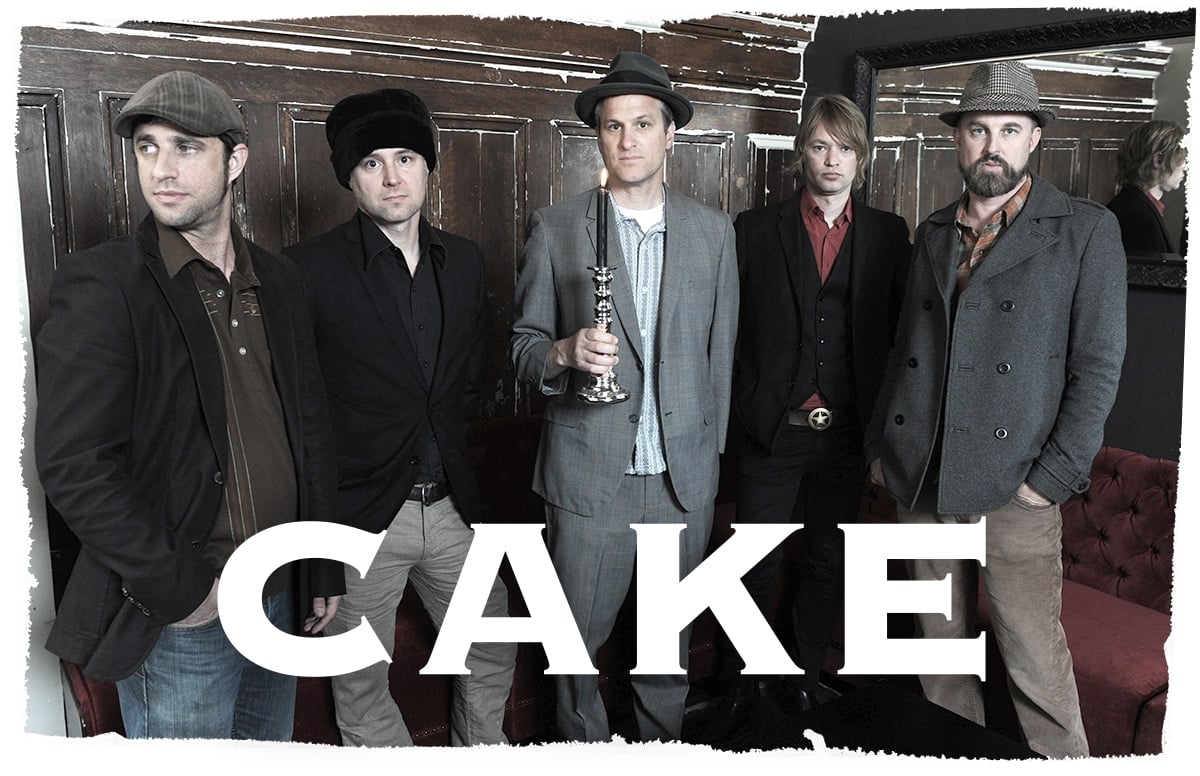 CAKE is one of the truly original bands to emerge from the alternative music revolution. This is a group that defies classification, even as they appeal to a broad spectrum of music fans from across the world.
Maybe it's the deadpan, irreverent lyrics. Or perhaps it's those infectious bass lines. Of course, it could be the horns. Regardless, CAKE has delivered hit after hit over the years, including The Distance, Never There, Love You Madly, and Short Skirt/Long Jacket.
This is an exclusive performance for DCS attendees, which is included with your conference registration. You'll see the band live at the conference venue – the Paramount Theater in Denver, Colorado – on Thursday evening, October 13, 2016.
Opening Reception:
Kick off the event with us on the evening of October 12, 2016 at 7 pm. Great cocktails and conversations are absolutely assured.
Closing Party:
Details are forthcoming, but make no mistake … we're going to close things out in epic fashion. Join us for one last hurrah on Friday evening, October 14, 2016.
The Venue
The Paramount Theatre is conveniently located in the heart of downtown Denver, steps from the 16th Street pedestrian mall, Denver Pavilions and a host of fine restaurants and bars. With plenty of parking, as well as easy accessibility by light rail, bus, and the free 16th Street shuttle, the Mile High City will be yours for the taking before, during, and after the event.
Built by Temple Buell for Publix Theatres, the Paramount opened as a premier movie house in 1930. The glamorous atmosphere was and is heightened by the original architectural and Art Deco design elements.
The theatre was listed on the National Register of Historic Places in 1980 and declared a historic landmark by the City of Denver in 1988. Its Wurlitzer twin-console organ is one of the largest to have ever been installed in the Rocky Mountain area, and is joined by its sister in New York City's Radio City Music Hall as one of only two remaining in the United States.
Today, the historic theater remains a vibrant facility that hosts everything from rock concerts to dance recitals, movies to organ performances, and now, not-to-be-missed conference experiences like Digital Commerce Summit. Join us!
Here's What People Have Said
About Our Past Events:
For me, it's just hearing from the experts. I mean this is my first industry event so it's awesome to learn new stuff and also get confirmation that we're not doing it completely wrong where I work.
The best part of the conference for me is being able to mingle with people and realize that you have connections with everyone here. It feels like LinkedIn Live. I also love the parties after each day, being able to talk to the speakers, talk to other people who are here for the first time, people who have been here before, and just kind of see what other people are learning and maybe apply that to what you're learning.
You know, my head hurts and that's always a good sign which means I've been thinking for longer than five minutes.
The conference is great especially because it is a single-track conference where you don't get distracted by like which session should I go to and am I missing something? So that makes it really easy to talk to people because everybody is experiencing the same content and learning the same kind of things and you can have a quick chat over lunch or over beers about that content.
What I can speak to is at least what makes it different from other conferences. So I mean the training and the speakers have been awesome. But I think the coolest aspect for me has been connecting with both people who are putting it
on and then the other attendees.
The quality of the attendees is what makes the difference. I was very confident about the great speakers here and their killing it from the stage. But honestly, the vibe of the people that are here and how serious they take their own work is what impresses me even more.
I think the best part of the conference for me is understanding how I can service my customers a little more easily. Seeing all the different facets and components of various enterprises then helps me pick the best tools which is one of the reasons why I'm here, and that makes me excited.
It's really fun. I think it's a great mix of beginner information and advanced information so I'm really learning a lot and having a lot of fun.
This is an absolutely wonderful conference. We came last year, and this year is just as good, actually, I think even better.
My favorite thing about gathering people together around an awesome community like this one is the constant reminder that we're all working on the same things.
I just had the most brilliant conversation for the past hour and it's made all of it completely worth it.