Picture this: You're standing on a wobbly chair in the middle of an empty conference room, ready to pitch your brilliant idea. Are you worried about fixing the chair, or inviting people in to fill the room?
Without an audience, your efforts to sell your products and services will fall flat. Having a great website with eye-catching design, perfectly positioned products, and highly persuasive copywriting won't make any difference if you're selling to a vacant room.
But growing an audience of thousands – or hundreds of thousands – isn't a simple task. It takes time and sustained effort.
Let's explore what it means to create an audience, and look at a step-by-step framework you can use to build an online following that leads to more customers and sales success.
Building an Audience to Build Your Business
Building an audience is the foundation of all effective marketing strategies, because it provides your business with an expanding base of loyal customers. Your audience members are the people who consistently show up for you, read your content, share your social media posts, and buy from you.
Your audience is comprised of your biggest brand supporters, and the people most likely to benefit from your products and services.
If you consistently grow an audience based on mutual respect and commit to showing up for them, they'll support and help you grow.
No matter what you're selling — ecommerce products, online courses, professional services, books, memberships sites, or affiliate offers — your audience will be the foundation of your business.
Most importantly: The businesses that continue to thrive in these challenging times are the ones that ask their audience members what they're struggling with and what they need, then create products and services that solve their customers' problems.
That's another huge advantage of building an audience.
Get more leads with less effort.
If you want a steady flow of targeted leads, we've got a proven process for driving organic traffic and converting it into qualified leads.
I know it's easy to get overwhelmed by the amount of work it can take to market your company – but committing to building an audience actually makes all your marketing tasks easier. It helps you prioritize everything on your to-do list, and create a workable plan that tells you exactly what to work on, and when.
For example, if you're struggling to choose your marketing tasks during a given week, it's probably a better move to prioritize content creation over scrolling through Facebook groups and posting random updates.
There is a step-by-step, proven system for establishing your online audience — and it's a system that Copyblogger has used to build multiple 6- and 7-figure businesses. Let's take a closer look at each of these steps.
The 6-Step Framework for Building an Audience
The best way to build an audience is to create strategic blog content that gets found in the search engines and attracts interested people to your website.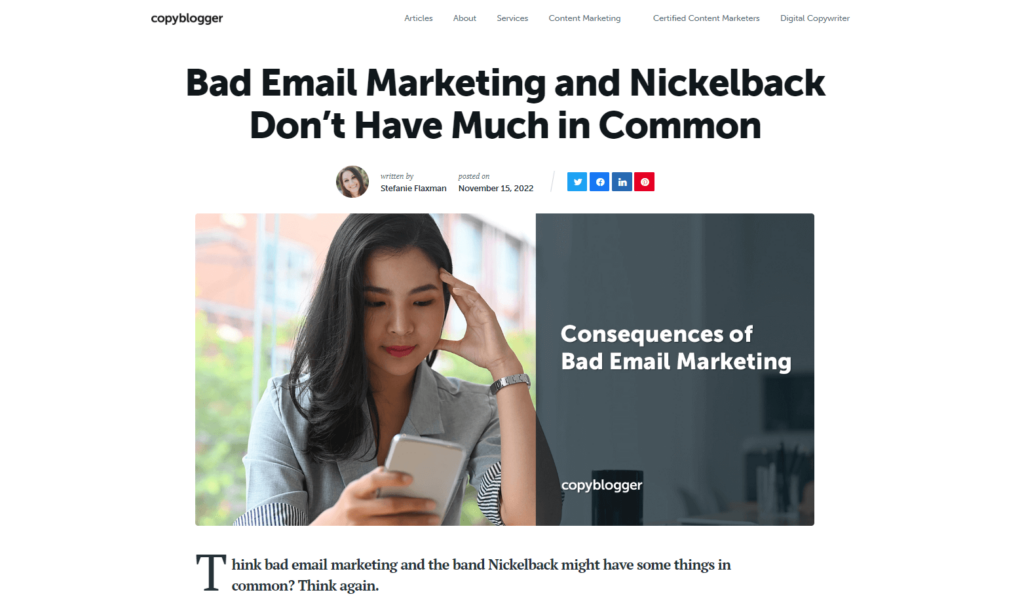 We know you have lots of options for publishing creative content — but search-optimized blog content is the best way to get found by search engines. The good news is that your blog posts can act as the foundation for a multi-channel audience-building strategy that includes other publishing platforms like Instagram, TikTok, a podcast, or YouTube.
As useful as these other platforms are, you don't own your social media accounts or control the rules. Your blog is an asset you own, and it's worth the investment to make a conversion-focused website the core of your content strategy.
You want to create content that is optimized for search and helps you turn visitors into loyal community members. Here are six steps to write articles that drive business:
Identify keywords
Publish high-quality blog posts
Promote your blog posts
Convert visitors to email subscribers
Cultivate relationships with your email subscribers
Rinse and repeat
Identify Keywords
To build an audience, start by understanding the terms your potential customers are entering into search engines when looking for solutions to their problems.
Use keyword research tools to find the most commonly searched keywords for your topic or industry – and don't forget to examine your competition so you know how difficult it will be to rank for specific keywords.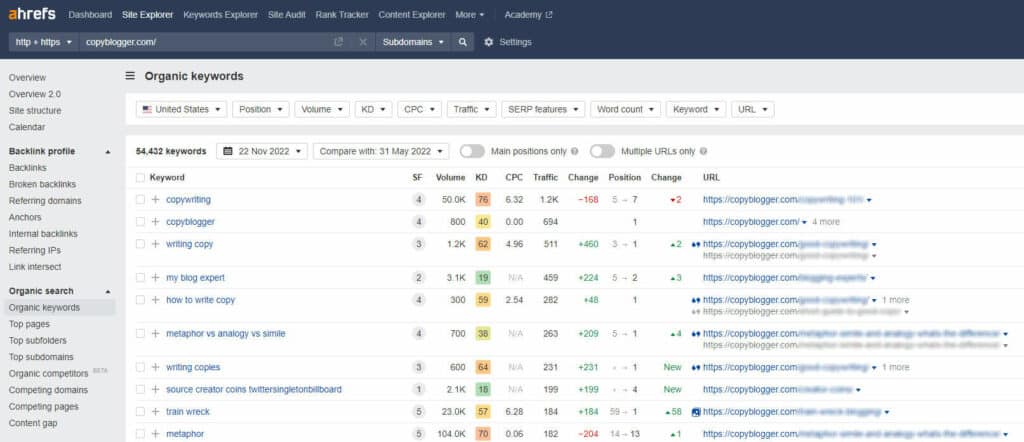 Everyone who performs an online search is looking for something. It's your job to consider the intent of their searches so that you can deliver the most effective solutions to their problems. You want the format and type of the content you publish to align with the searchers' intent.
Use your chosen keywords as the backbone of your content.
Create and Publish High-Quality Content
After completing your keyword research and identifying your target keywords, it's time to publish high-quality, relevant content that accurately and comprehensively answers search queries.
Building an audience requires you to position yourself as an expert in your field through thought leadership content, so this is your time to shine! Don't be afraid to give away useful information – it will build trust with your audience and make it more likely that they'll be willing to buy from you.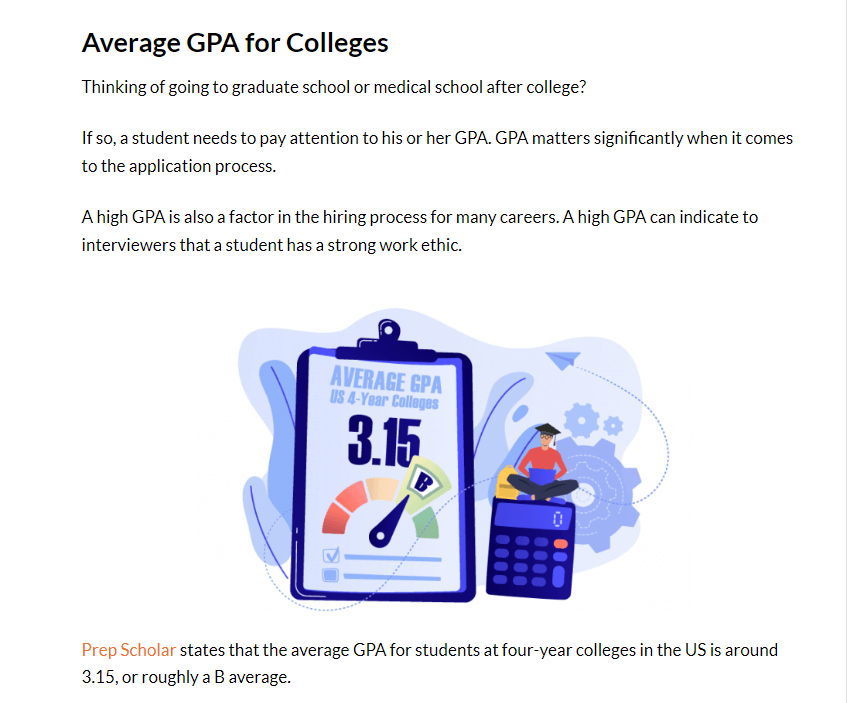 Optimizing your content for search is critical. Include your target keyword throughout the piece. Your content should also be well-structured, easily readable, actionable, and free of errors or inconsistencies.
When possible, each piece of written content should include:
H1, H2, and H3 headings
Bullet points or numbered lists
A consistent tone of voice that reflects your brand
Internal links (to other posts on your site)
External links to reputable sources
Create your content on a consistent schedule to provide reliability for your audience. According to CoSchedule's 2022 Trend Report on Marketing Strategy, companies are 429% more likely to be successful if they set and meet goals for their content. And that's exactly what content editorial calendars help you do.
Promote Your Content
After you hit "publish," you'll need to promote your content across multiple channels to increase its visibility and drive traffic.
Social media is one of the most effective ways to share content, including LinkedIn, Facebook, Twitter, and Instagram. You can even use video platforms like TikTok to promote your content creatively.
You can repurpose your longer-form content (like blog posts and podcast episodes) into sound bytes or short videos for social media, infographics, quotable images, and more. Repurposed content like this can help promote your biggest, most impactful pieces.
Team up with other businesses that target your audience (but don't directly compete with you) and ask them to share your marketing message.
It can be as simple as reaching out via email and saying, "I've created [X], and I think it might be relevant to your audience. Would you consider giving it a read and sharing it with your followers if you think it's useful?"
Get more leads with less effort.
If you want a steady flow of targeted leads, we've got a proven process for driving organic traffic and converting it into qualified leads.
Co-sponsored webinars, partnerships, and other collaborations can also lift brand awareness and drive traffic to your content.
Republishing platforms like Medium are also a great way of exposing your content to more readers, and can increase the number of backlinks your site receives.
Your goal is to create such high-quality content that other people naturally want to link to it and share it. Paying for backlinks is strongly frowned upon, as it is likely to attract negative attention from search engines and has the potential to undo all the hard work you've put into content creation and promotion.
Convert Visitors to Email Subscribers
Building an audience doesn't stop once you've published some content and done a little promotion. You also need a way to follow up with the visitors who come to your site – and the best way to do that is to convert your visitors into email subscribers.
Persuasive landing pages that feature strong calls to action (CTAs) are a great way of converting subscribers and building an email list of people who actively want to hear from you.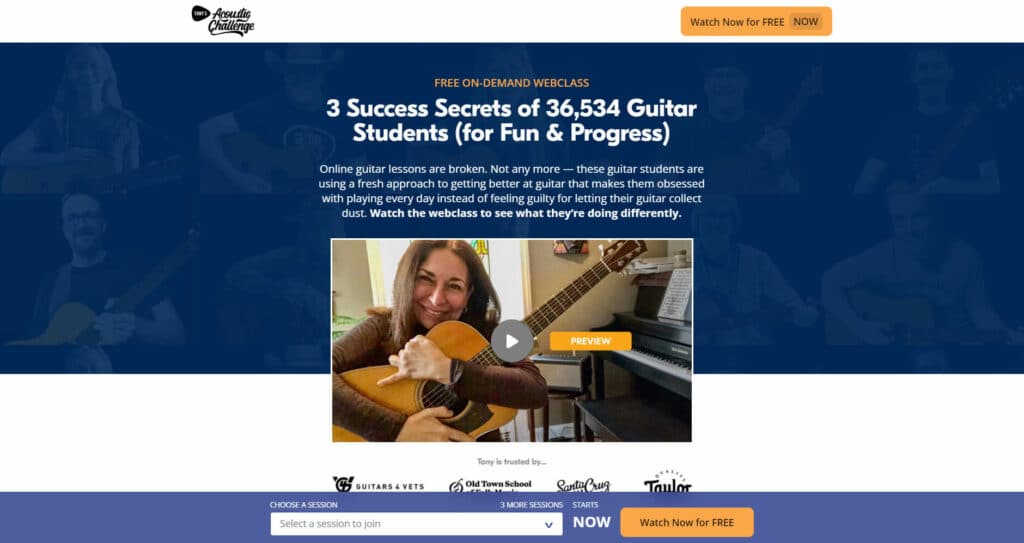 A landing page is a page on your site specifically designed to prompt a particular action. To gain subscribers, you need landing pages that offer something free in return for the prospect's email address.
For instance, your landing page could ask people to opt in to receive a free incentive like a report, ebook, or checklist – or you could offer a discount of 15% off their first ecommerce purchase from your site.
Here are the three main elements your landing page needs to include:
A presentation of your offer. Spell out explicitly what you'd like to give them in exchange for their email address.
The benefits of your offer. How will what you're giving away help or benefit your prospect? Why should people care about this offer?
Their next step. Whether you need the prospect to fill out a form, click a button, or some other action, clearly state what the visitor should do next. Don't assume they'll know what to do. Give them a clear call to action that leaves no room for ambiguity.
Cultivate Relationships with Your Subscribers
Establishing trust with your email subscribers is the next critical step in building an audience. Your subscribers have already said they want to hear from you, so deliver what they want: helpful, relevant content!
Two primary ways of sending out consistent content to your audience are email newsletters and content notifications.
An email newsletter is typically a collection of items like links to your content, featured images, coupons, special offers, and more. Newsletters are traditionally published on a regular schedule, often weekly or monthly.

Content notifications, on the other hand, are standalone email broadcasts (or "blasts") that you send to your list anytime you publish a new piece of content, like a blog post, video, or podcast episode.
Your email can either be a short teaser message that includes a quick summary or excerpt of the content and then a link to the full piece, or you can include the entire article directly in the email message.
Rinse and Repeat
Growing an audience is not a "once and done" task – it's an ongoing process that you need to keep up with.
Continue researching your keywords, creating and promoting helpful content, converting visitors to subscribers, and building relationships with members of your list, and stick to your efforts as you start to see measurable results.
Remember that building an audience does get easier over time, and success has a compounding effect. A trickle of visitors leads to a torrent, and gaining a few subscribers here and there quickly leads to hundreds of daily new additions.
The more people subscribe, the more they'll share your content – and as new viewers recognize your content, your credibility grows. That all adds up to faster, more sustainable audience creation, as long as you continue your marketing efforts.
You Can Get Help with Building an Audience
Building an audience can seem daunting, especially if you're just getting started – but Digital Commerce Partners can create a content development strategy that helps you achieve your business goals.
Take the next step today to discuss how we can help you create high-quality, targeted content that helps you grow your audience.